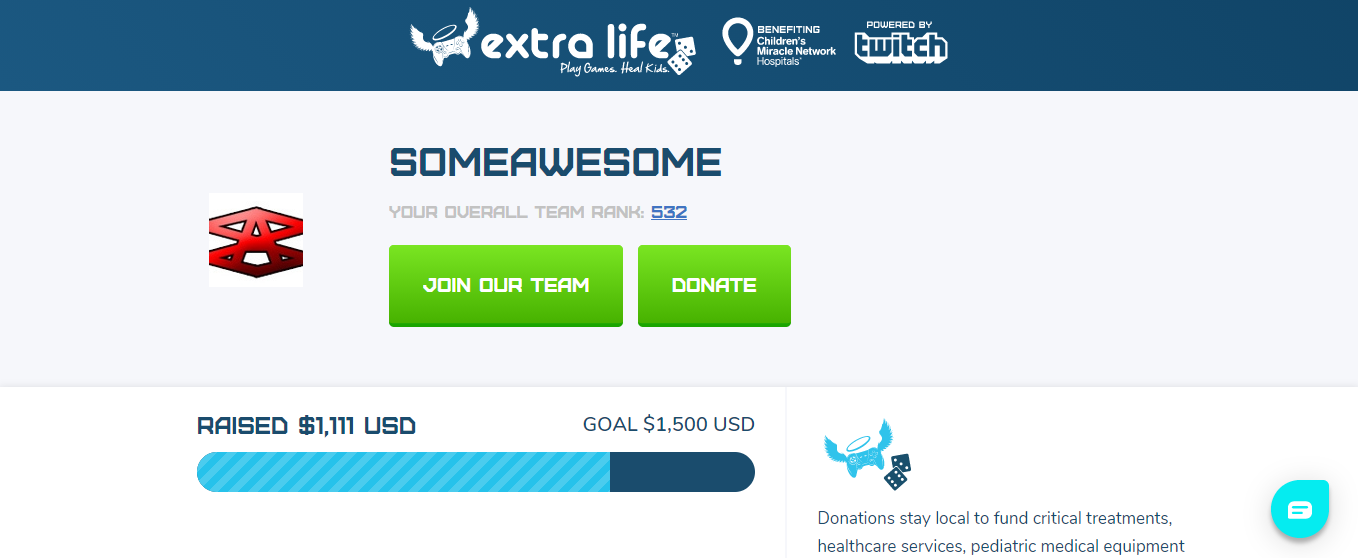 Help Kids, Play Games & Win Prizes!
Join us this year on Saturday, November 4th as we participate in Extra Life — a 24 hour gaming event where we raise money for children's hospitals around the United States. We will be streaming to our Twitch channel for the entirety of the event, and will be playing a number of multiplayer games throughout the day with the SomeAwesome community, so if you're interested in some damn fine gaming, join our Facebook group and keep an eye out for details.
Alternatively, you can join our team or just donate to our team members, and you will be eligible for game giveaways that we will be doing randomly during each game throughout the day.
Below you can find our schedule for the day. Most of the games are multiplayer so let us know if you'd like to join any of them. Many of the games listed below (especially in the second half of the day) are on sale due to the Steam Scream Fest so it won't break the bank to play! Also we'll be doing key giveaways throughout the week, so keep your eyes peeled for those on our Facebook page.
(All times below are in EDT, please adjust accordingly)