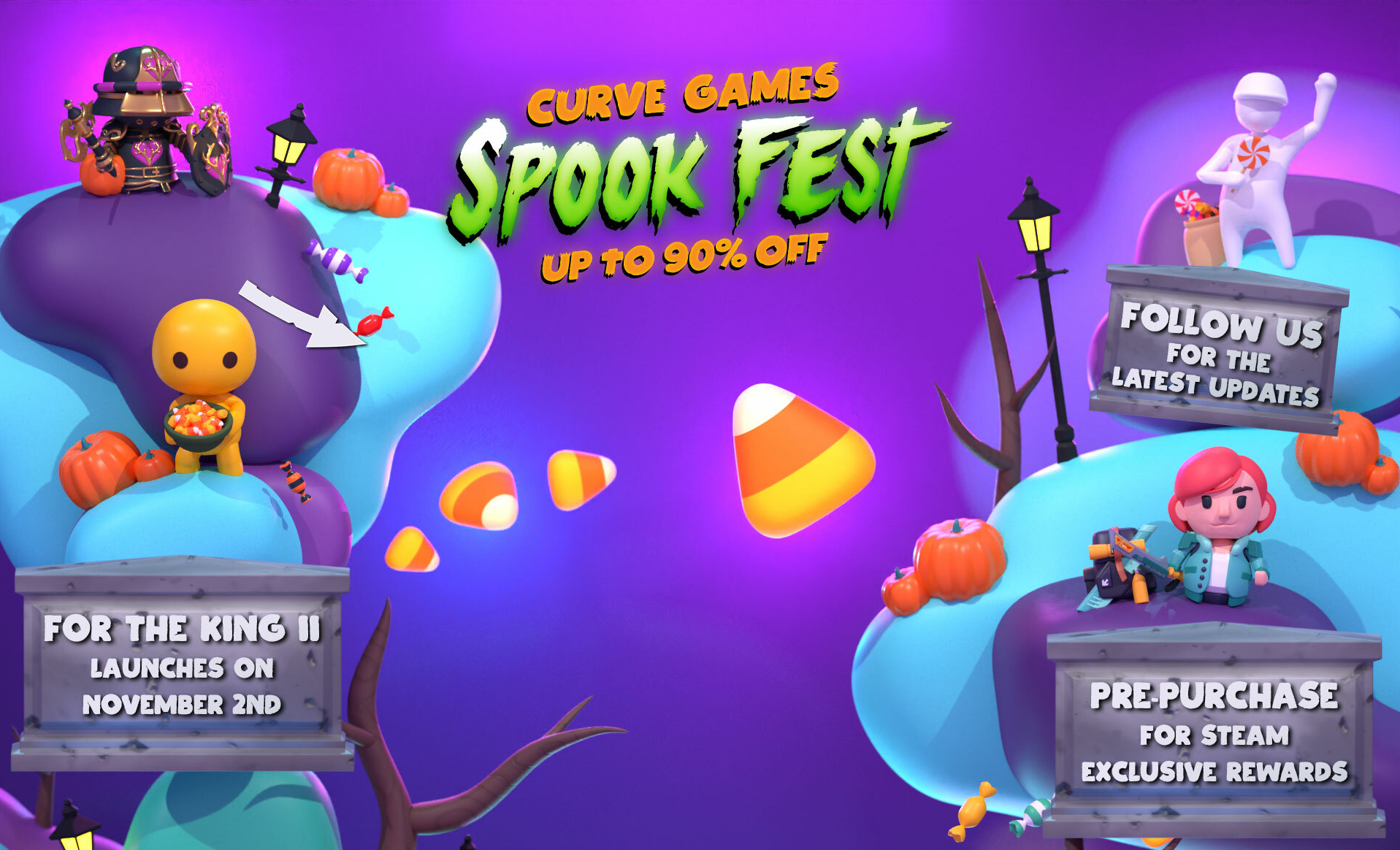 Not that you needed a holiday-themed opportunity to buy more games
With the Halloween Steam Sale coming soon, I'm not even sure you need to be looking right now for great deals on games, but if you are, you could do a lot worse than these deals from publisher Curve.
You've probably seen a Curve game or 3, even if you didn't know that was the publisher. They put out tons of cheeky multiplayer games, as well as some quality shoot em ups and isometric tactics games. Take a peek below and see some of our favorite deals!