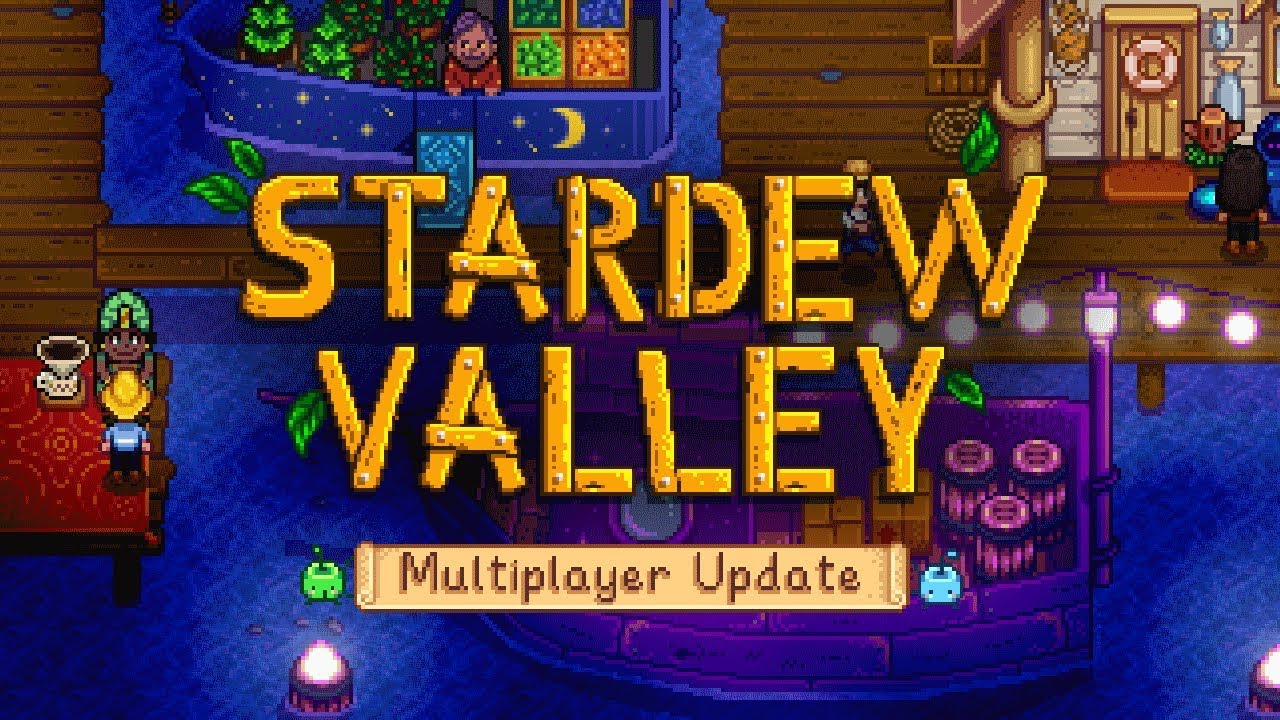 A final release after months of multiplayer beta
It's finally here folks! After a few months of multiplayer being in beta, the full release will be available across PC, Mac & Linux starting August 1st, with a console release coming "soon", according to to Stardew Valley's lone developer Eric Barone, aka ConcernedApe.
If you've been playing the beta, don't expect too many changes here, but for those who have been living under a rock and haven't yet felt the sweet breeze of farmland in Stardew Valley, this is a great time to jump into the game, with up to 4 players being able to manage the farm and engage in all the fun activities the game has to offer.
As a celebration of sorts, we will be dedicating our normal "Weds Day" stream to this wonderful game once the full multiplayer release is out, and we'll be looking for another married couple to play with, so if you're interested, please let us know! As an additional bonus, since the full release comes out on that very Wednesday, that night we'll be giving away a copy of the game itself, so if you don't have it yet, watch the stream and there's a chance you'll win!