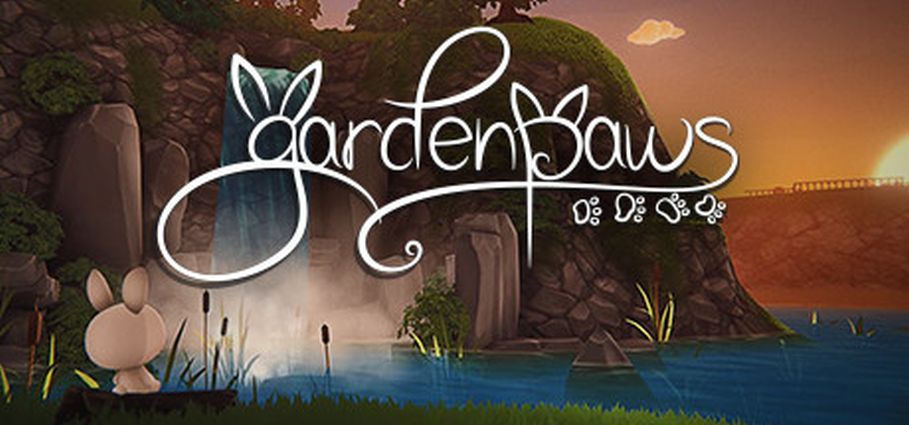 From Kickstarter to Steam 1.0, Garden Paws brings a casual farming sim to you.
     This is one of those success stories that come from a crowdfunded game as Garden Paws has made its way to Steam and the Nintendo Switch. This review is based solely on the PC release as there was no Switch copy available at the time of the review process.
     Garden Paws is a farming/Shopkeeping/Fishing/Crafting simulator that uses cute little animals as the playable character. It is kind of like Animal Crossing, if it were RPG, but less fun. The game starts you off with numerous starter quest chains that give you a reason to explore beyond the starting house and little village on the other side of the pond. All the tutorials are easily visible in the menu system.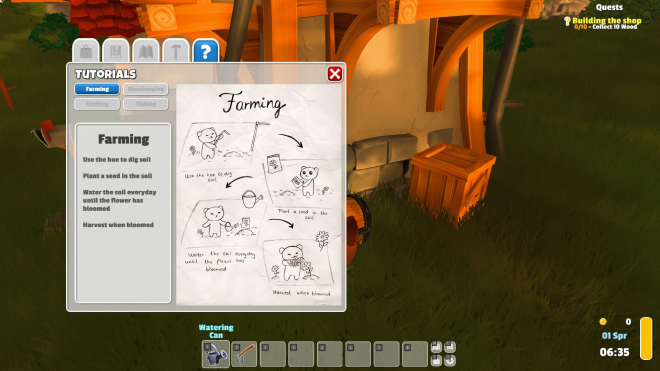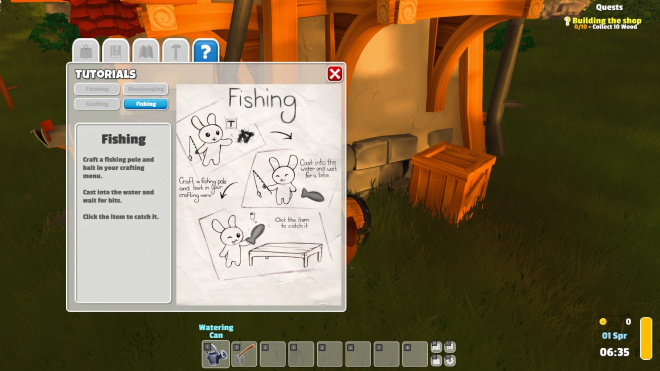 As you play through the game, you are given a house and some instructions from an NPC named Frank. This intro section does really well into introducing you to a number of the game's facets. The problem arises when you start completing them, you feel like you have less to do, and the clock is always ticking.
     The clock is very important to understand as you only have a window of time where you will be able to sell items in your Shop to other villagers. This can be a pain as you need to sell stuff, to make bigger stuff, in order to sell more and upgrade the shop. This is your typical Farming Simulator gameplay, but the farming stuff is very unrefined. It does not work where you get a plot of land where you toss a few seeds and water. No, you have to dig a hole, plant, then water. This is a 1 crop bundle here and it is hard to make a farmland this way as it cane be time consuming and difficult to put stuff next to each other in straight rows. There is an option to sort of help with this, but honestly, you are better off eyeballing your lanes and going from there.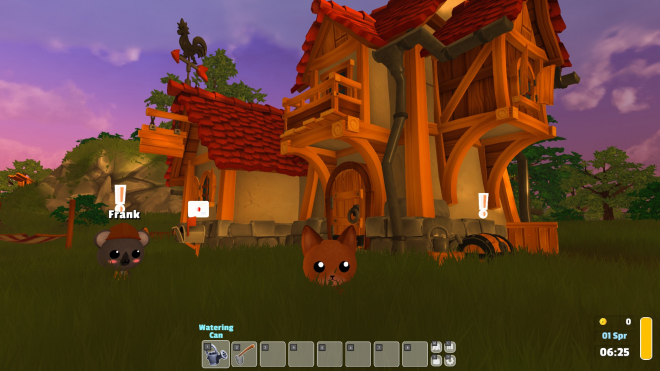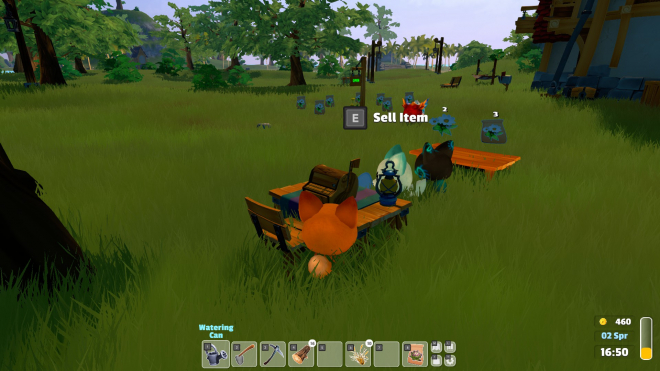 There are plenty of things to upgrade or craft that unlock through both quest progression and speaking with Frank in town who will ask you for items. The map is large enough to feel like you have an expansive universe to play it, but still small enough to not get overwhelmed. There are plenty of secrets to discover, plants to find, and an NPC quest giver far off on the outskirts of the map.
     You will know when you get close to a secret Treasure Chest as an audio cue fires off and it is up to you to figure out how to find it. Some are hidden inside a cave you may not notice as rocks block your path and you need to use your pickaxe to break through to it, and some are just sitting out in the open. Your personal inventory is kind of small, so if there is something in that chest you really want, I usually toss something common into the chest and swap the items.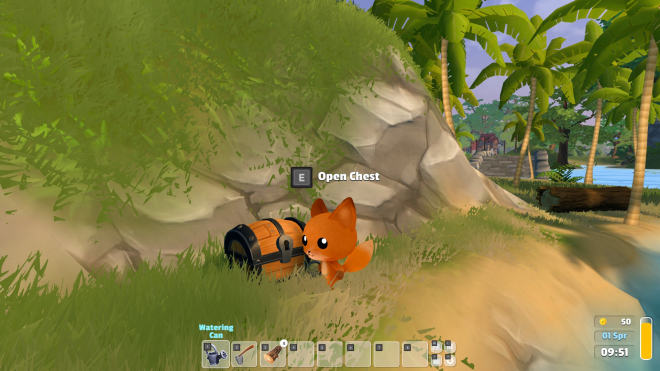 Unlike most other farm sims, there are no relationships to get into. The game has also been compared to Animal Crossing, but there are not enough cool events in it to make it come close to that game. You will find yourself pretty bored after a few hours, and I love these types of games. I did go through and upgrade my inventory, weapons, store, and even decorated my house, but I was left feeling that this game was in an Alpha state. Hopefully the developers will continue refining the game and adding content, but there has been some issues on public forums with the development team that does not bode well with them. I have to call this out specifically because it was not handled as professional as one would have hoped for, but accusers are equally to blame.
     If you want to play an Animal Crossing-Stardew Valley-extremely lite game, this could be worth a couple of bucks to snag. I did enjoy customizing my character and doing some of the fetch quests, but there are so many better games in this genre that you should focus your attention on before delving into here.