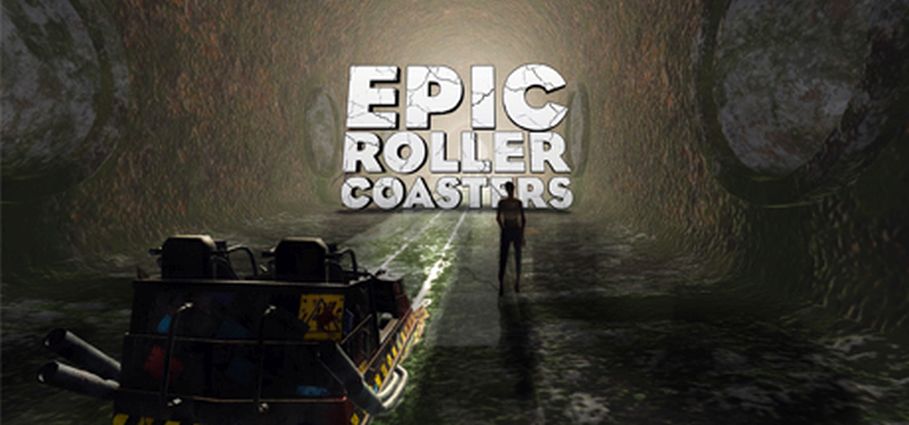 An epic set of roller coasters through different environments.
     Epic Roller Coasters is one of those games that is like a dealer as they give you one track for free, and charge for the rest. Each track is roughly a 3-5 minute experience and they all have their unique environments and events that break up the monotony of just sitting in a coaster and looking at everything.
     The DLC tracks will run you $3.99 a pop and each course comes with its own special coaster to go with it. Of course you can mix your coasters with tracks after you unlock them, so that is a good plus.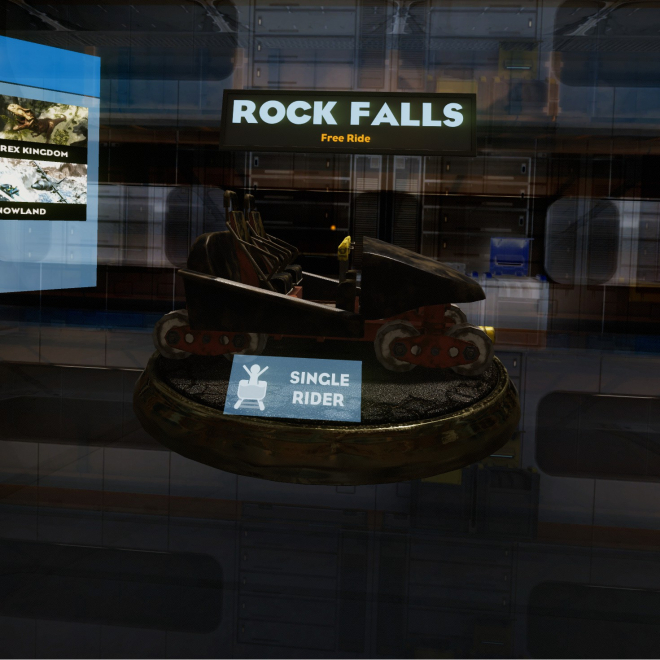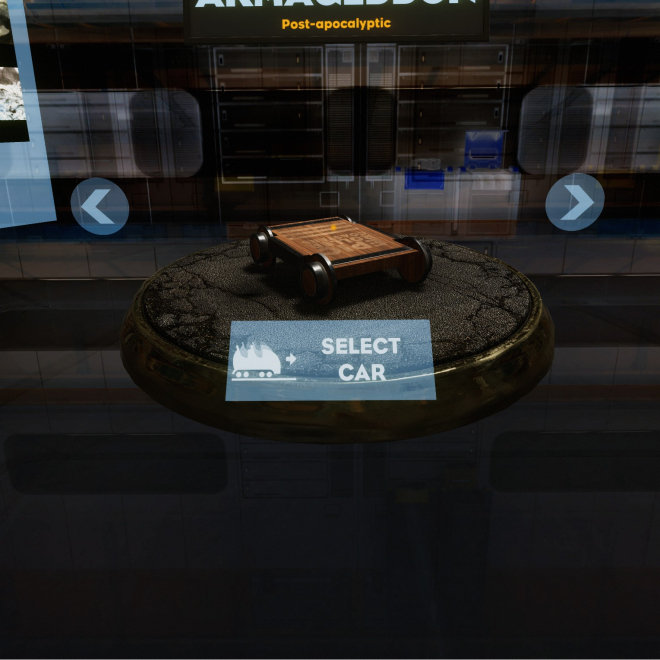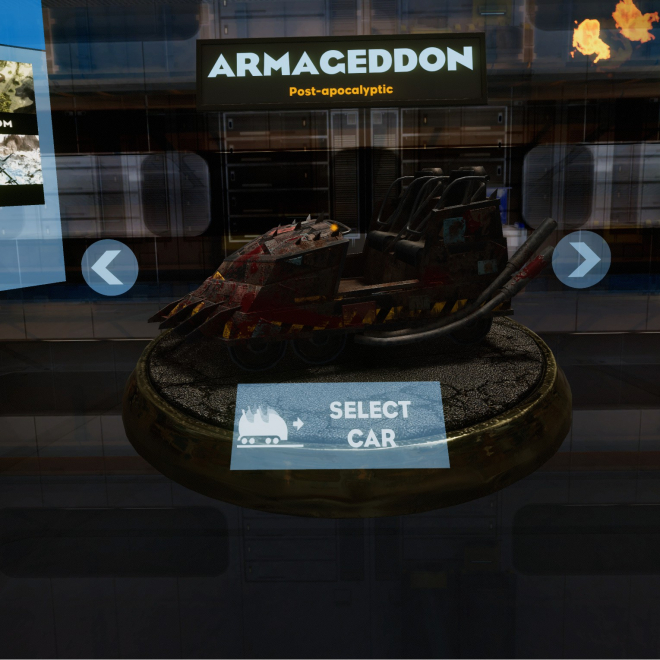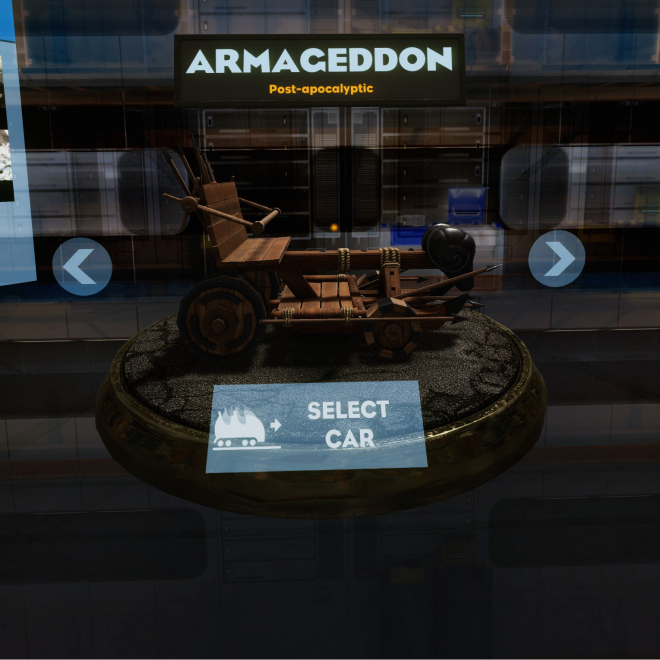 Rock Falls is the free level and it is not much to look at. It does look like something from Big Thunder Mountain from Disneyland. You roam around an old desert mountainside, and have some good views of the ocean. Using the Oculus Rift, I did experience numerous head-tracking issues where the screen did not move when I did, in turn I would see a glitchy black screen almost like the old Hall of Mirrors effect.
     As you get toward the end, you fall off the track and come in to an old pirate booty. I'll take it!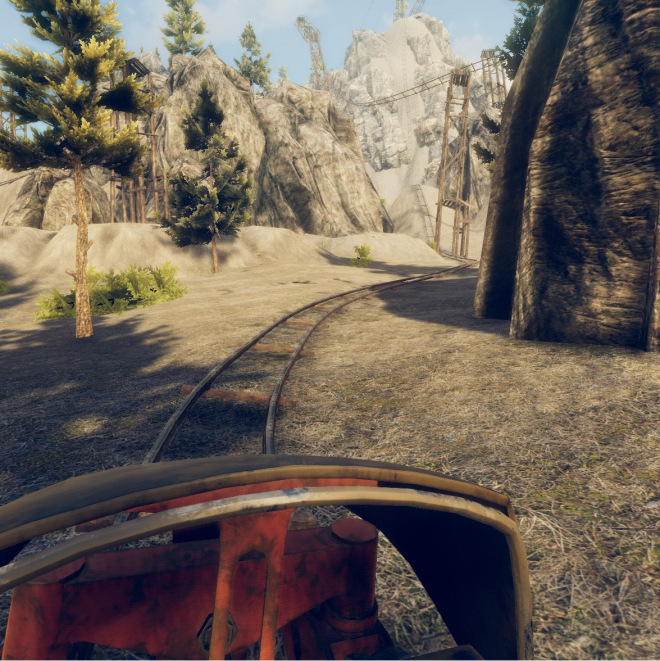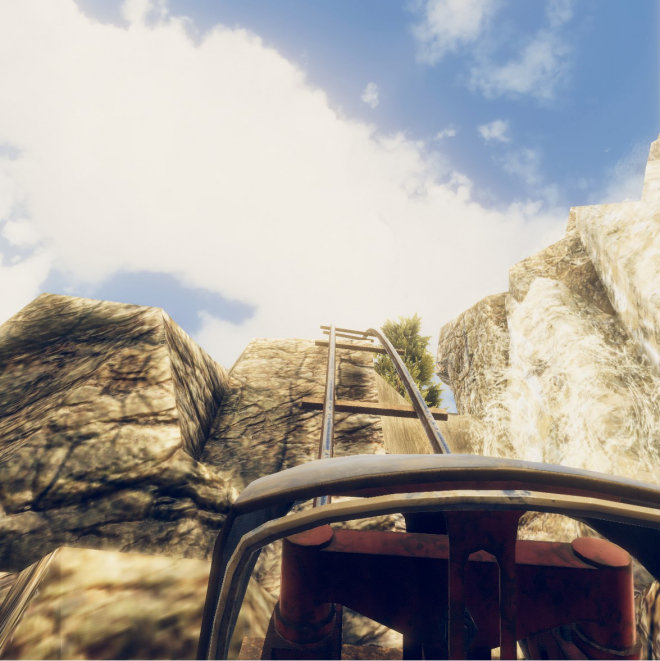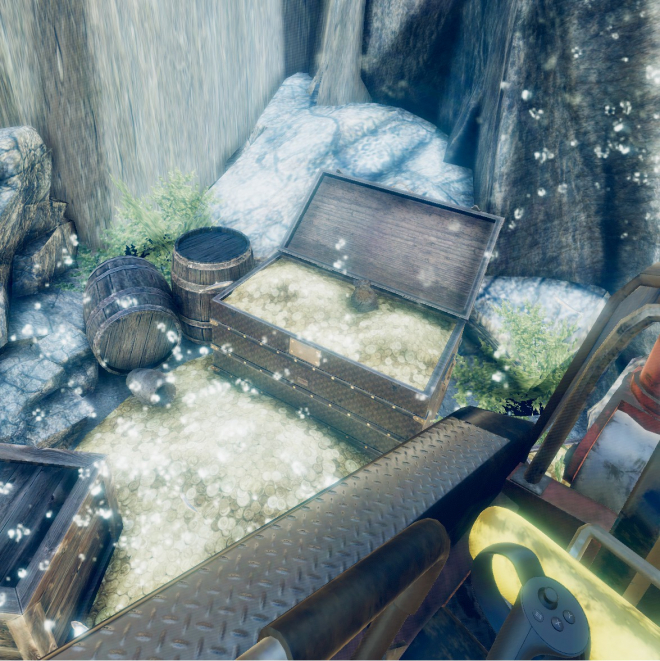 The Armageddon stage is a post zombie future, riddled with empty buildings and foggy forests. The Forested area was probably the coolest as you get  the feeling of being alone and getting ready to enter a ghost town. As you enter what is left of the city, you will encounter zombies all over the place. They are right next to the track and in buildings that you will swing around. The last section dips you into a sewer system, where you are not quite welcome! Back up and get out or.......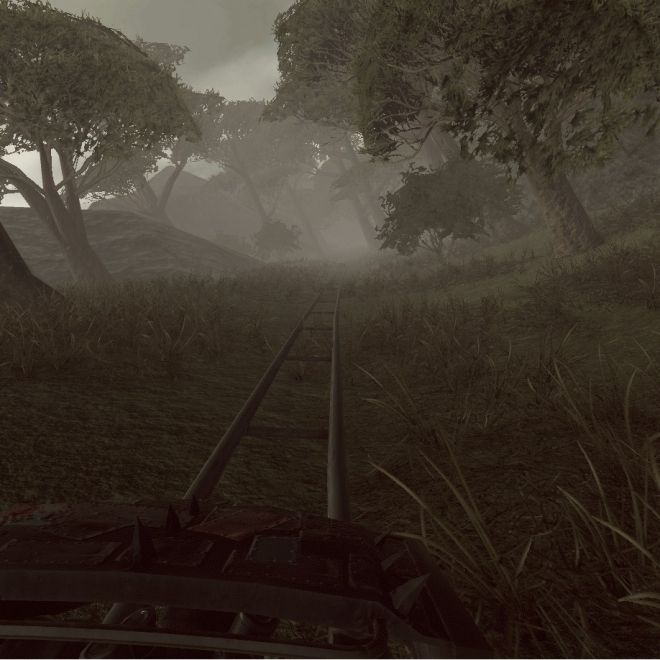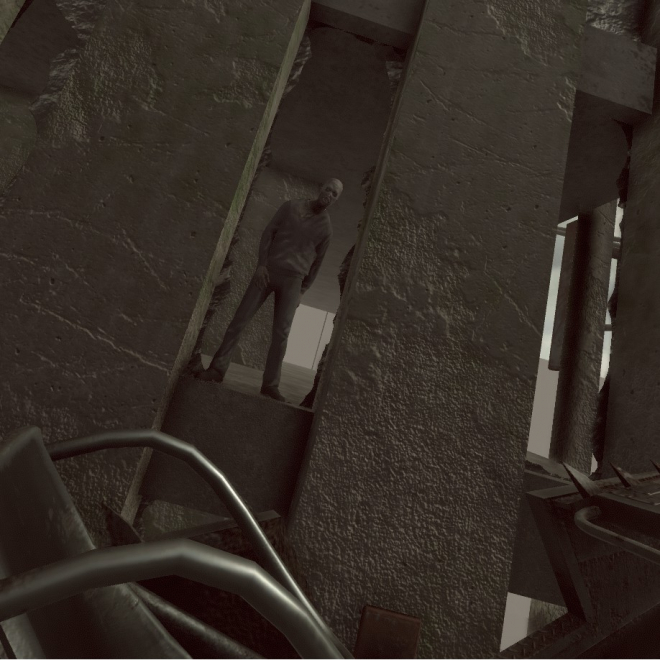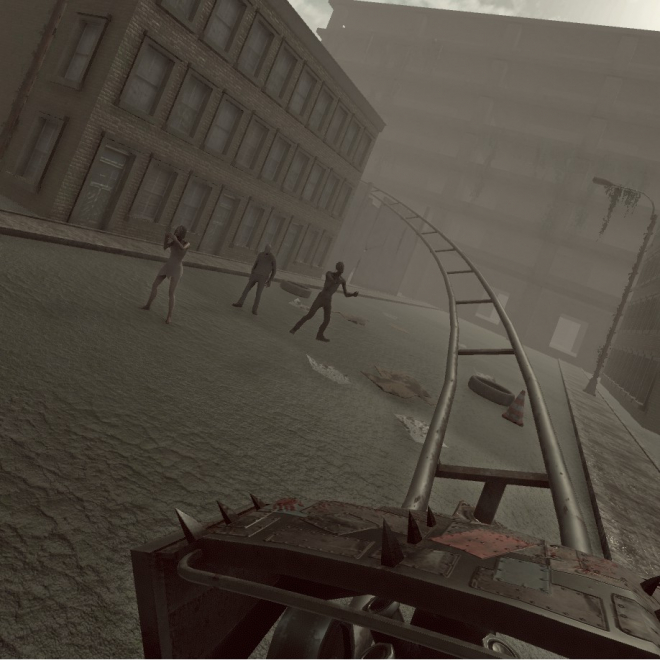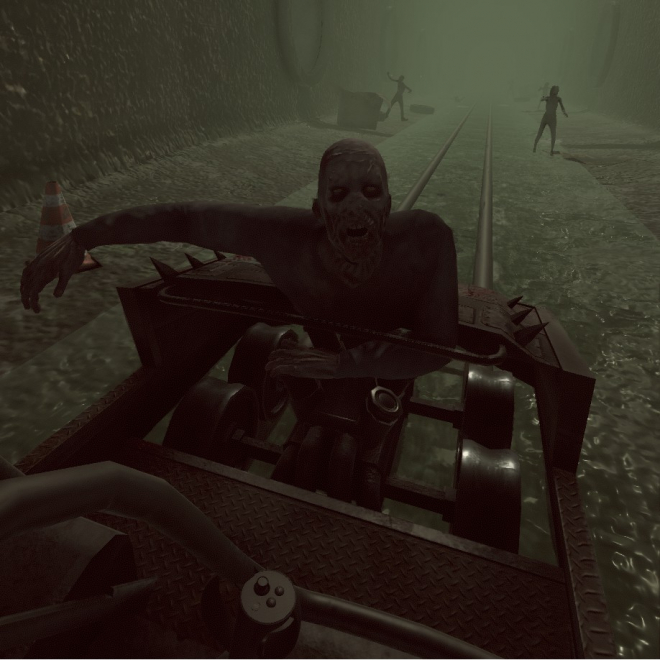 Wyvern Siege is a cool environment where a dragon is attacking a castle as a battle is going on between two human clans. This is a really cool place as it seems like you will only be dealing with a wyvern, but as you get closer to the peak of the mountain, you will see that there is some sort of clan war going on in the town, and the wyvern has posted upon a battlement of the castle. You will run out of track at the castle, so reverse the rails and get out or become a rolling bbq!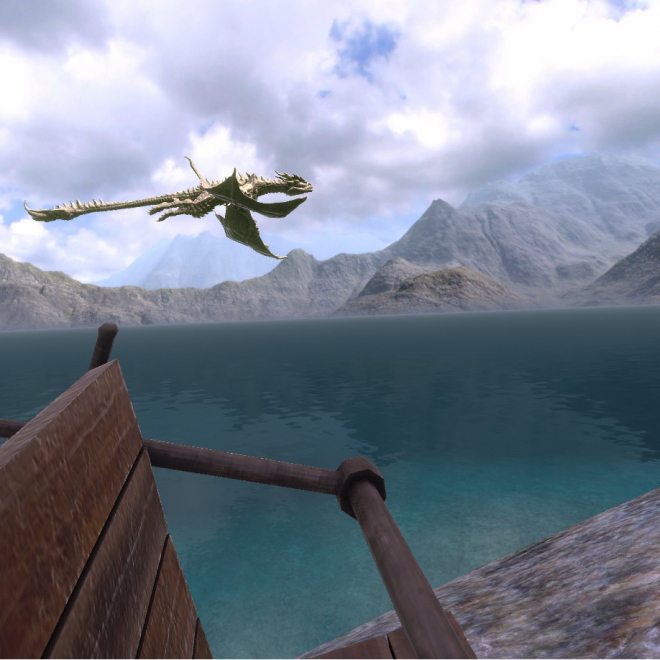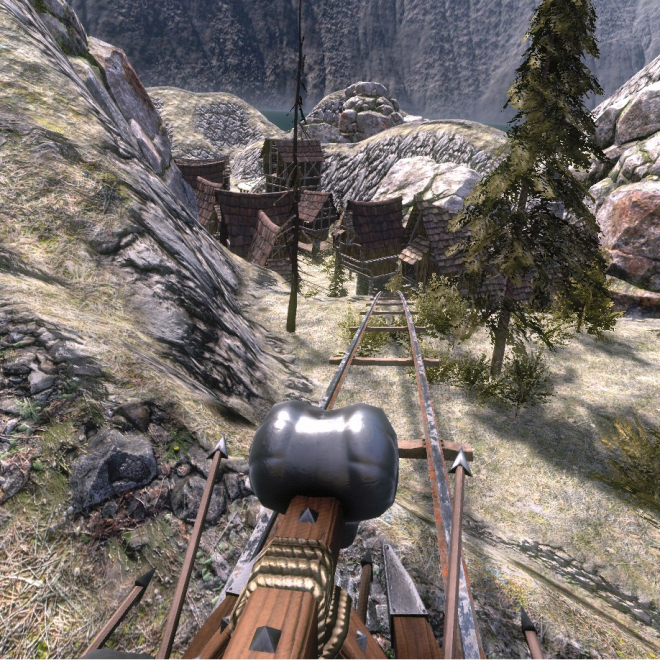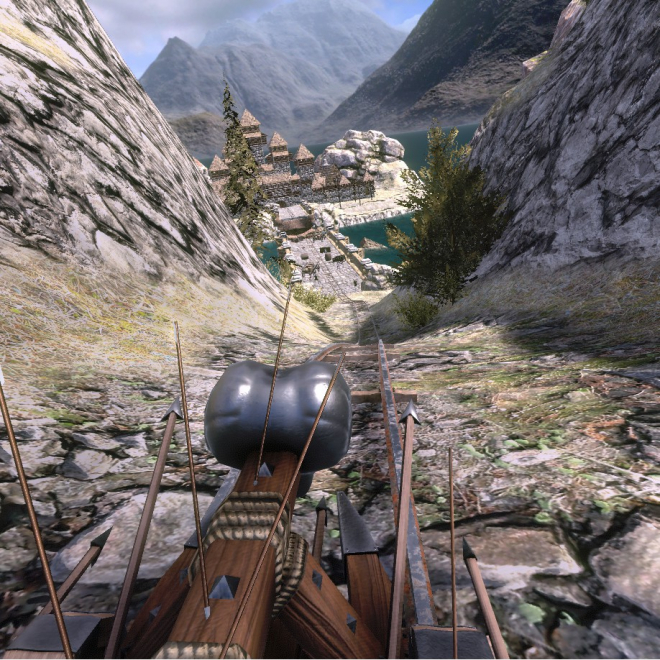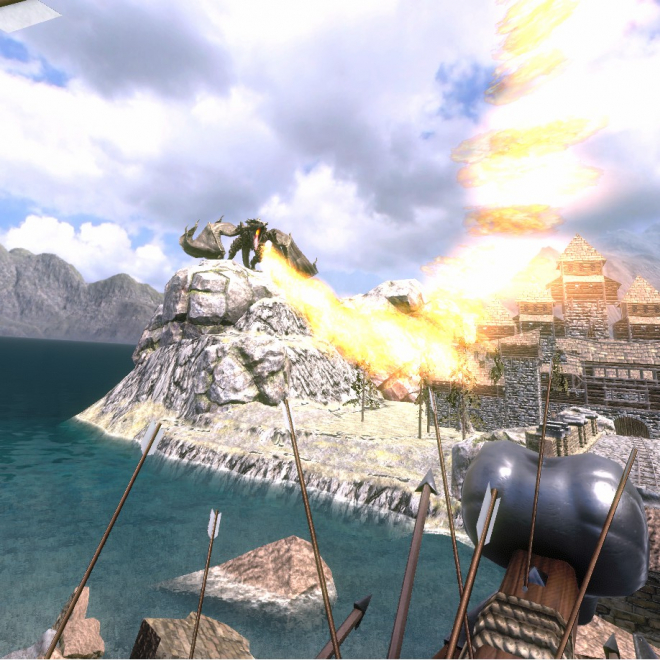 Epic Roller Coasters really is a lot of fun once you get passed the free level. I really enjoyed my time with it and will continue to go back to it when I feel the need for speed. This is definitely something to stay away from if you get squeamish with VR as it will get you motion sick. Play this long enough and you will eventually get used to it, just do not play it all at once! There are a lot of tracks to obtain, and hopefully we will see more come from them.
Review Note: Some of the title the reviewer purchased and some was obtained free from the developer. This does not affect the content of the review or its final grade.