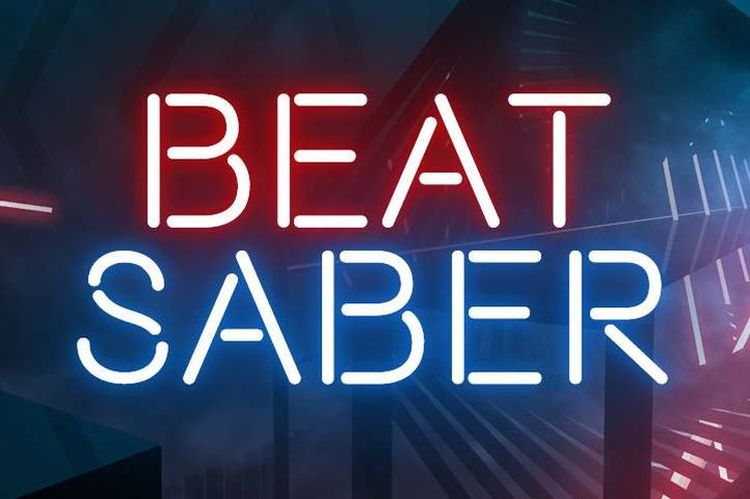 Lightsabers, music, and exercise!
     Beat Saber is another one of those early access titles, but it is updated frequently. The basic idea is you hit cubes in a specific direction (or any direction if a dot) in time with the music. You have a red glowing sword in your left hand and a blue one in your right. As you swing them, they look like lightsabers and you cut through the beat notes.
     There are different play setups for a regular Arcade, No Swipe, and One Saber actions. There are also different difficulty rating for each song: Easy, Medium, Hard, Expert, and Expert+. There are a handful of techno-ish tracks that come with it that can be quite the challenge. You play through each song, hitting beat cube, dodging walls, and get a score at the end. It is easier said than done when you first start off.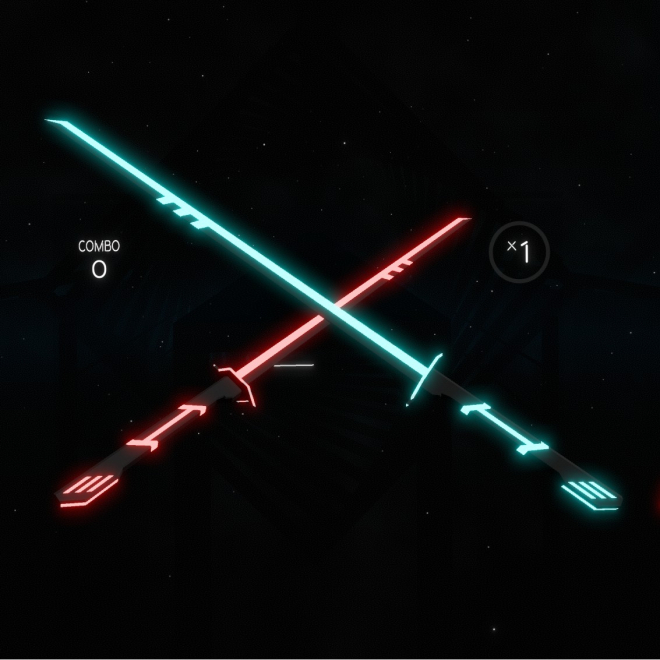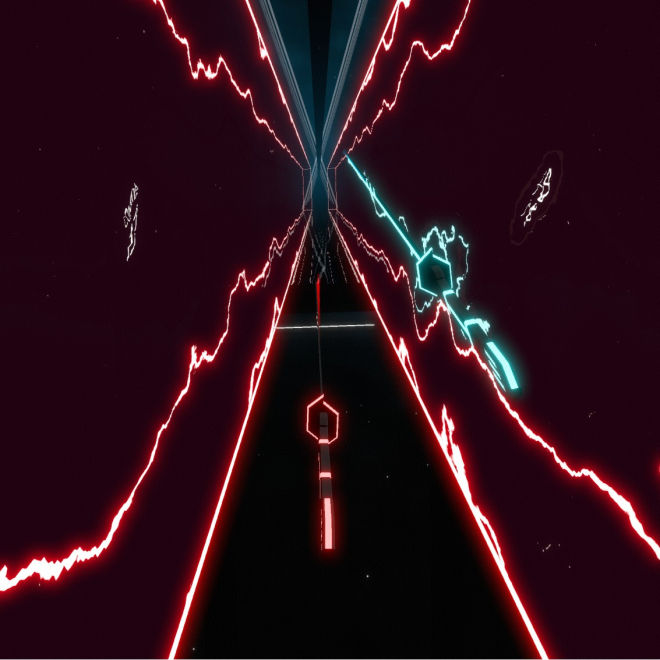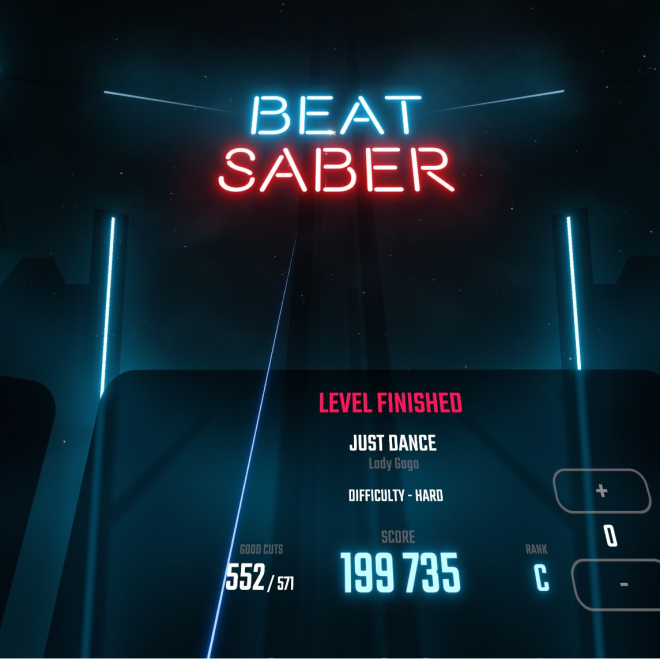 This is one of those games that you really need to make sure you have space in your room to play as your arms and body will appear to flail around. You are swinging your arms everywhere trying to hit the blocks. If you are with a friend, make sure they are at least arm's distance away!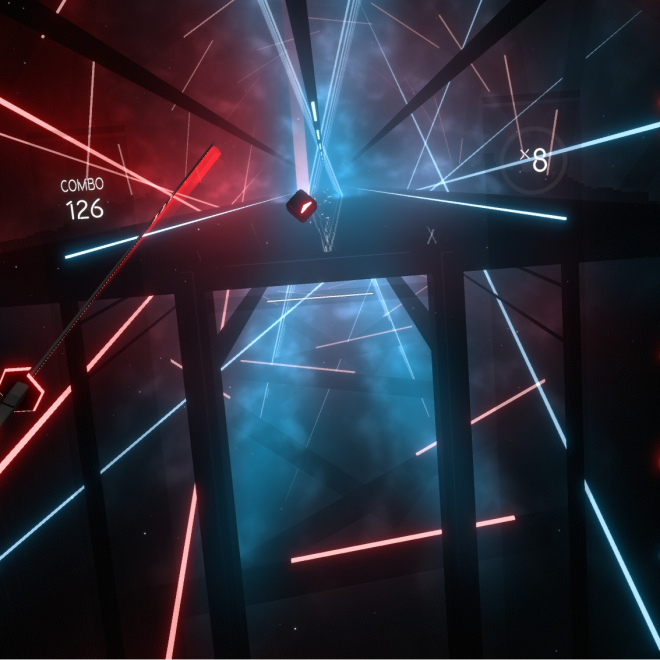 There are options before you start a level to turn "No Fail" and "No Walls" on, but they take away the ability to upload your top scores online. These are helpful to practice, but you want to play with both of these options set to Off in order to really "play" the game properly.
     The "rest" of the game is utilized by using mods. You will really want to get the Beat Saber Mod Manager as this will allow you to install extra tools to the game, including the ability to download user created songs. Hopefully when the game goes 1.0 we will see Steamworks become utilized instead as that would be more player friendly, and not have to rely on some dude to edit BSMM as needed.
     The bottom line is that if you have a device that will allow you to play this game (Rift, Vive, Microsoft Mixed Reality) this game is a required game to own. I love this game and I had put a good sweat on myself after playing for an hour. For those who get motion sick while in VR games, this may be a great game for you as you are not moving, things float toward you instead!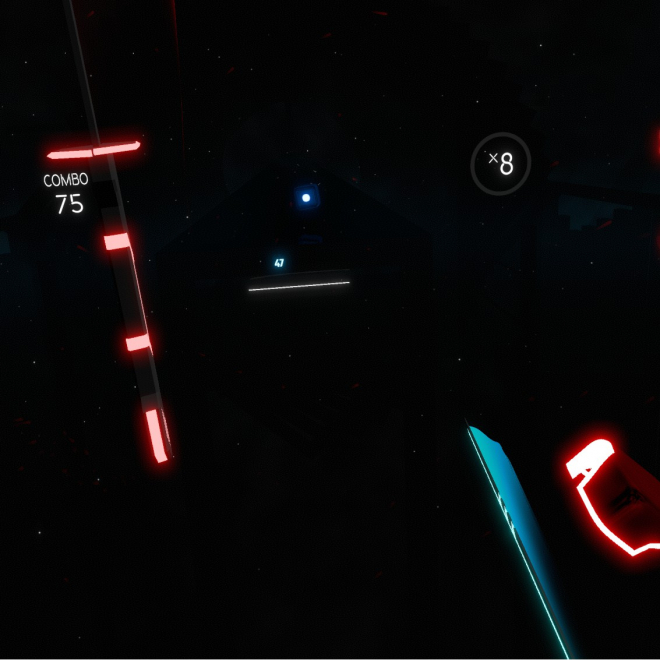 Review Note: The reviewer purchased the title at their own expense. This does not affect the content of the review or its final grade.