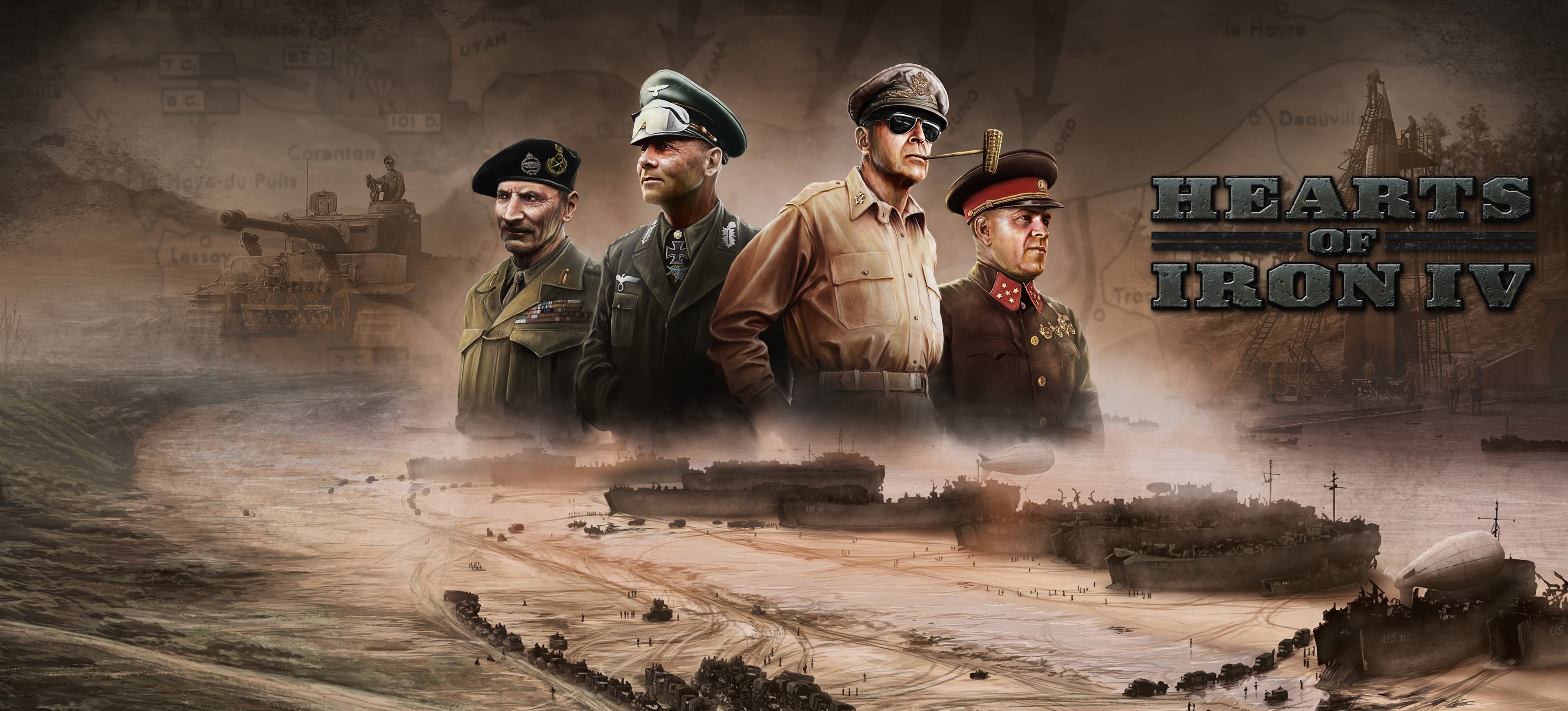 Lead your own country to victory.
 Hearts of Iron IV is the sequel to 2009's Hearts of Iron III and the fourth main installment in the Hearts of Iron series. It's developed by Paradox Development Studio and published by Paradox Interactive.
 
 Hearts of Iron IV is a grand strategy game that takes place in World War 2. You get to choose a country and decide its fate. You can choose any country you want in 1936 or 1939. You control its government, army, navy and air force while planning all the things. It has all the things you can expect from a grand strategy game. Its bit hard to learn if you are new to this genre.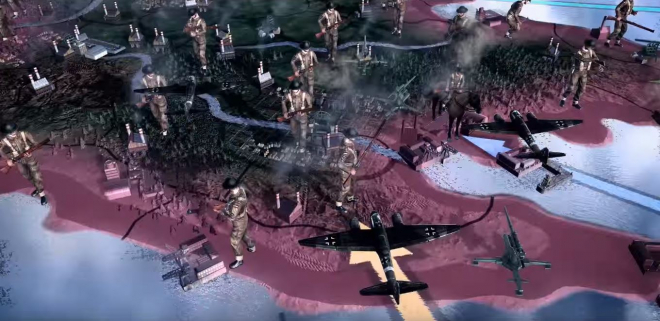 You draw frontlines for your army, set missions for your navy and air force. You design your own divisions templates for your own needs. Also you can make variants for your ships and tanks.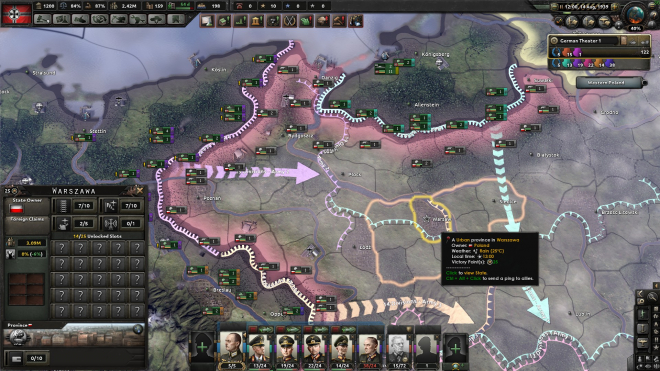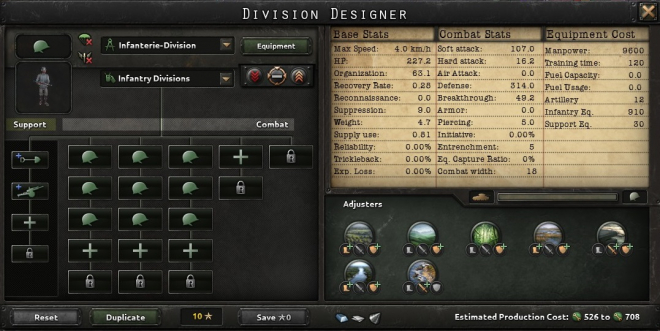 You research new technologies for your army, navy, air force or industry.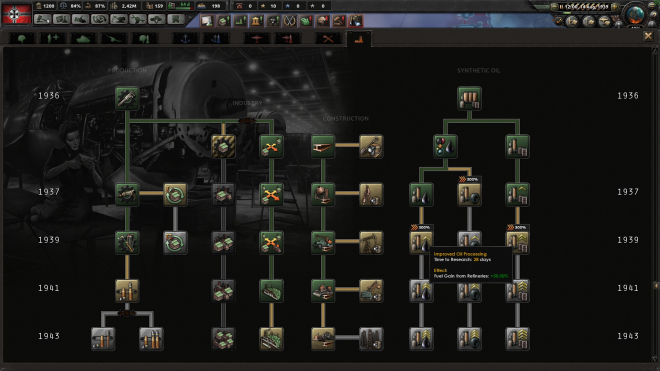 Every day you earn political power. You spend it on decisions or government however you like.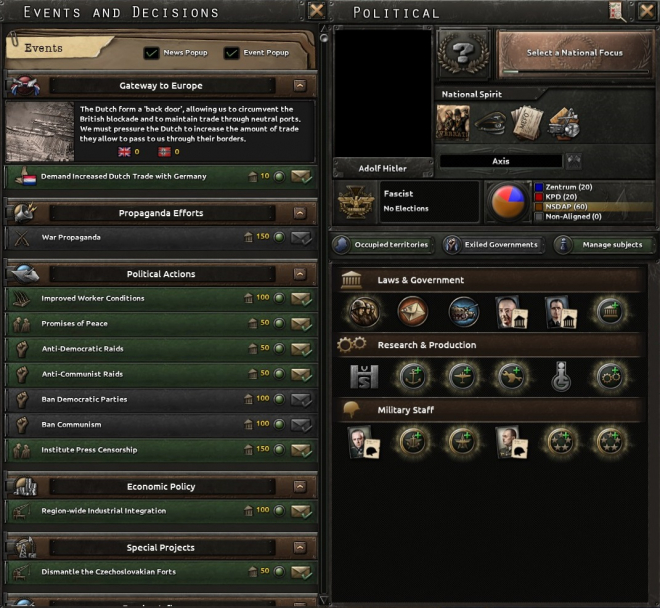 You produce guns, tanks, planes and build ships while managing your stockpile. Also you need to have enough resources to make those. If you don't have enough resource in your country you have to trade with other nations.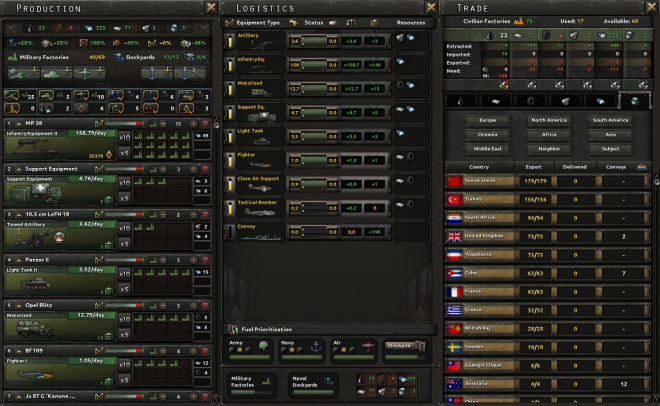 You get to choose national focuses which can do lots of things like declaring war, adding factories, giving bonuses etc.

 This game has lots of replayability. Like an example, you can make Germany democratic and make a powerful alliance in Europe or you can bring back Kaiser. Without any mods, you can play it more than 200 hours without ever getting bored. Also it has massive mod support. Total conversion mods change the whole game and history, feeling like a new game. You can install "The Great War" mod and participate in WW1. Or you can install "Kaiserreich" mod which is about "What if Germany won the the Great War" . That's not all. You can even install "Lord of the Rings" mod.
 Paradox is famous with their dlcs. They always release a good enough game then make dlcs and patches for that game. Hearts of Iron IV is almost three years old and got lots of patches and dlcs through out the years. So it doesn't feel like an empty game. Game still getting patches and dlcs. But for some reason, they don't update their game engine to 64 bit multi processor compatible.
 In this game, AI is weird. They are capable of lots of things but they are seem to be more annoying. They make unnecessary templates and variants. They deploy lots of shitty troops and make them endlessly charge at enemy which makes game run very slowly. Of course AI got better over the years but still playing with other people is way better.
 I recommend Hearts of Iron IV for anyone that loves grand strategy games or willing to try out one. I have over 800+ hours but still I am learning the game. Achieving something, learning from your mistakes is very fun. It has very active community. After learning the most of things about the game, you can join multiplayer games which are very fun and competitive.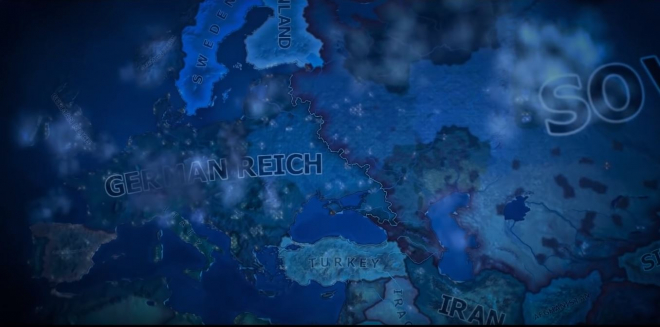 AUTHOR INFORMATION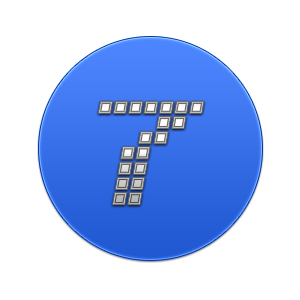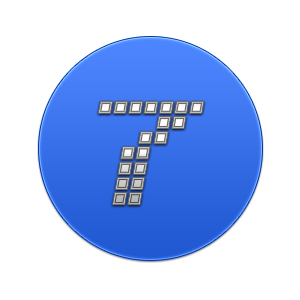 Has good enough graphics for a grand strategy game.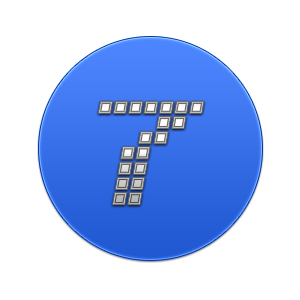 Has good enough controls but can always be better.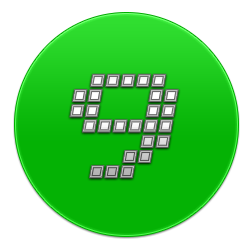 Has amazing sountracks and battle sounds. Planes flying, tanks driving, nuclear bomb sounds...
PROS / CONS
Massive steam workshop and mod support.

Active multiplayer base.

Very in depth combat system.

Balanced gameplay.

Replayability.
If you want to experience the whole game, you have to buy all the dlcs.

Funky frontline mechanic. (Developers said they are going to remake it.)

The game runs on single core, 32 bit, which makes the game run very slowly in the late games.

Artificial Intelligence both annoying and stupid.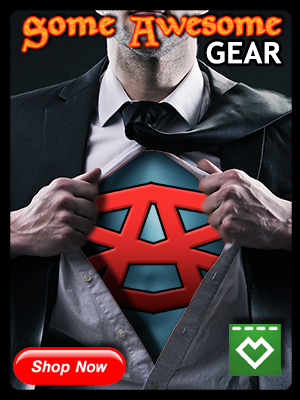 KEYS AVAILABLE: NONE